A selection of projects and collaborations between 2011—2015 while at the magical California Institute of the Arts.
In partnership with the Redcat Theatre in downtown LA, The Graphic Design Workshop class presents opportunities for design students to collaborate with one another to create posters for various events.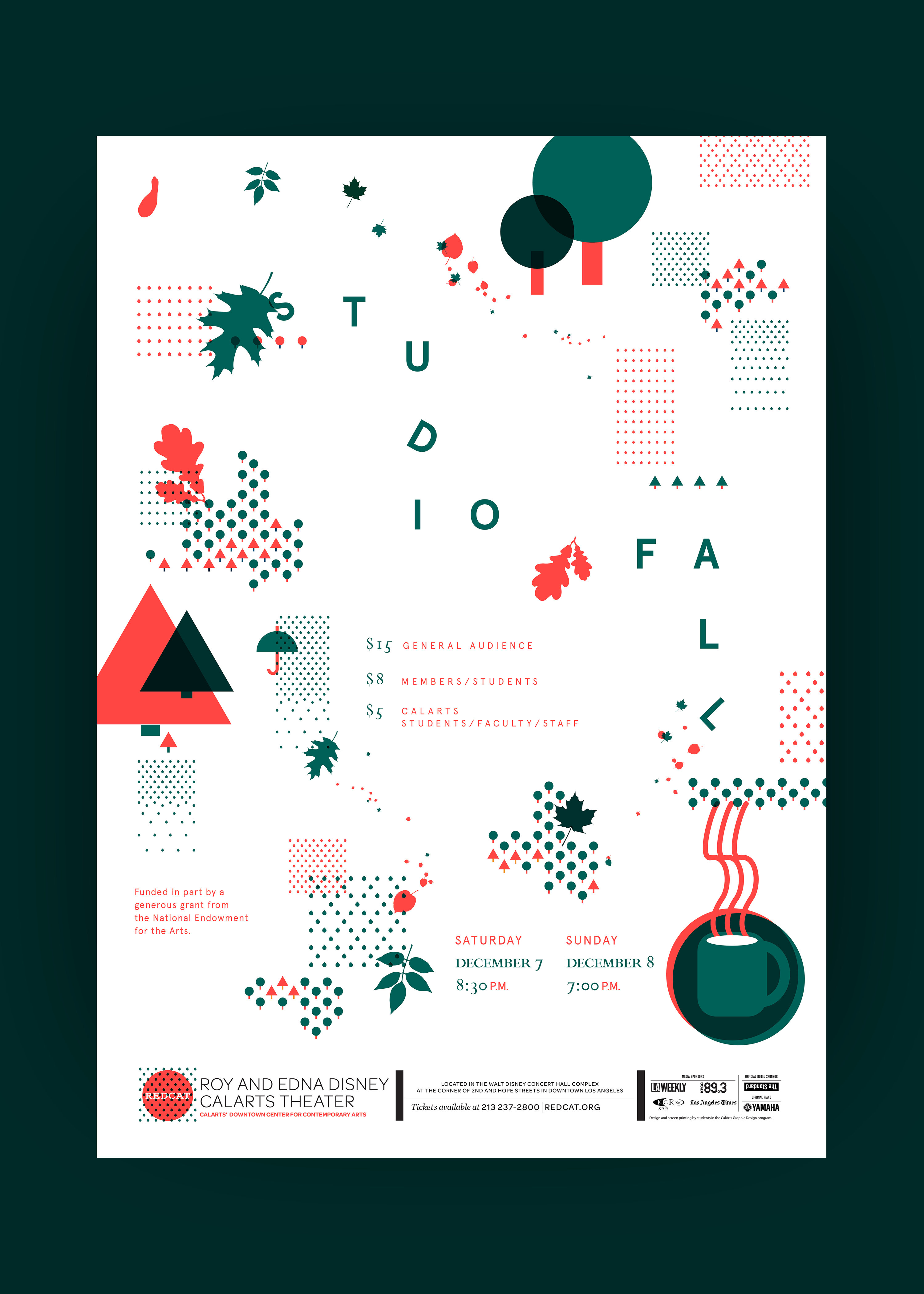 Studio Fall and Tiger Lillies in collaboration with Christine Shen.
Both 2-color silkscreen prints.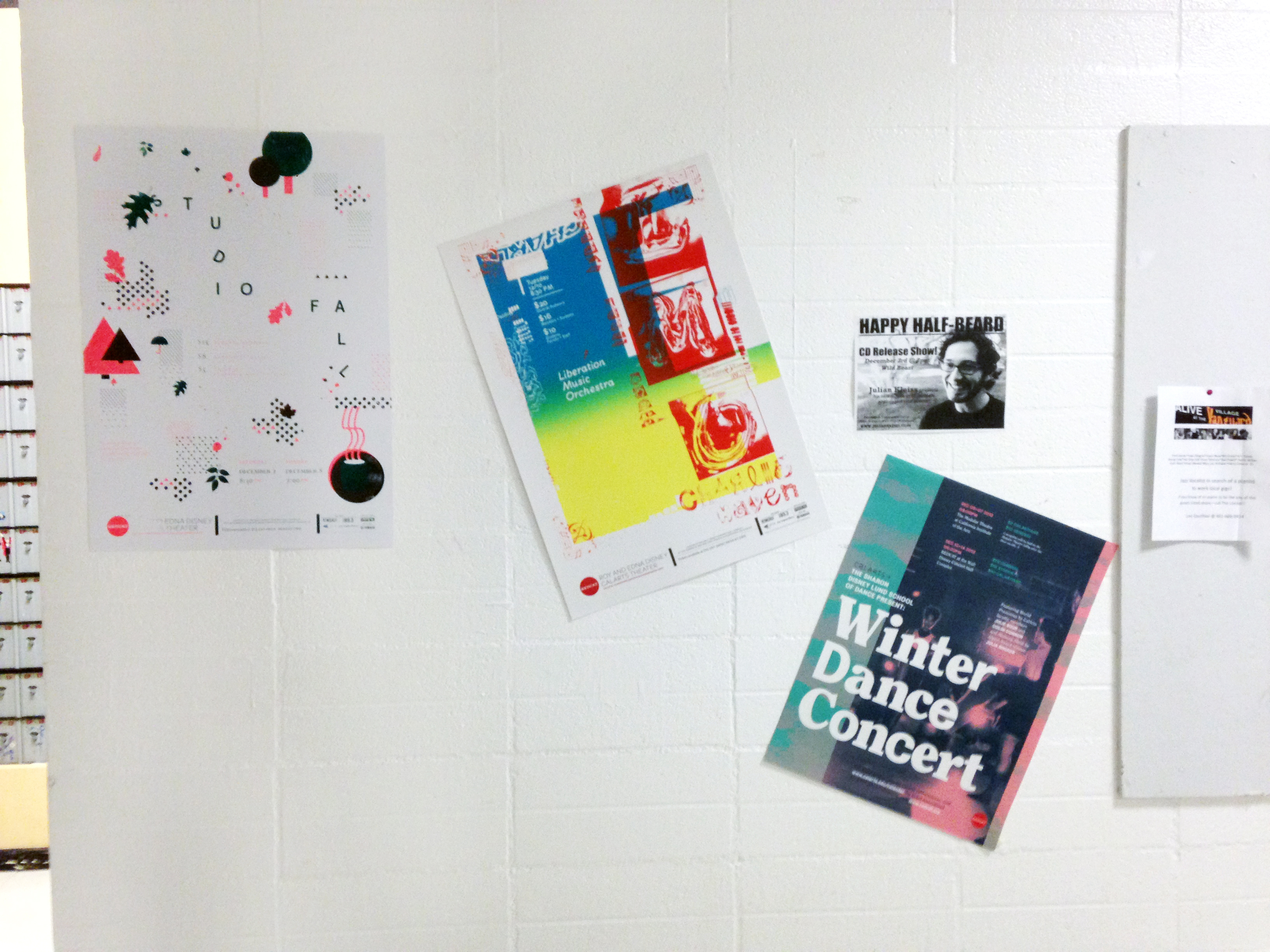 Charlie Haden in collaboration with Calvin Rye.
3-color screenprint with split fountain.





The Art of Collision in collaboration with Jessie Zo and Brian Thompsen.
2-color screenprint.





Emio Greco in collaboration with David Chathas.
5-color screenprint with split fountain.